My friend is a great singer. And tomorrow is his first show. So he was looking for a stage name. To hide his real name or, more to say, feel like a celebrity. So while searching for it, I came upon the name cactus jack. 

Now, who is cactus jack. Are you guys curious as I am? Well then, let's not waste time, and let's dig in.
Curtain reveal of Cactus Jack
Celebrities prefer to have nicknames or stage names when working in the showbiz world. Well, Cactus Jack is also a nickname, and many celebrities use that. Some of them are Mick Foley, John Nance Garner, and lastly Travis Scott.
Who is Cactus Jack
As we have mentioned before, Travis Scott is the one who is currently on hold of Cactus Jack nickname. So under this name, Travis started his recording label, which is Cactus Jack Records. 
It was founded in 2017. Travis's ultimate goal is to give opportunities to new artists. Make name and fame with the help of this label. The current celebrities under this label are Travis, Sheck Wes, Don Tolliver, and many more.
Fight between Travis Scott and WWE
So far, we know that Scott is the current owner of the nickname Cactus Jack, and he also has been using it as the name of his recording label. When he is gearing up to trademark the name for himself, the WWE creates obstacles. 
Whereas WWE wrestler Mike Foley has retired from the world of wrestling, and most importantly, WWE didn't have any claim on the name since 2010.
I hope that Travis wins in the battle of trademarking the name. Because of him, the word was active and regained its popularity, and otherwise, it was left abandoned for a long time. 
Besides, if we dig in a little deeper, we will see that Mike Foley is not the first to use it before two more people have used it. It was the nickname of U.S Vice President John Nance Garner. And a character name of the film "The Villains" played by actor Kirk Douglas.
Cactus Jack Gardens
At Young Elementary School, Travis and his family introduced the collaboration between the HISD and the Cactus Jack Foundation.  
Cactus Jack garden will teach the kids about agriculture, food, nutrition, and entrepreneurship. That's a great initiative taken by Scott and his foundation. The garden is dedicated to his grandmother,
"Miss" Sealie, who presented in the ribbon-cutting ceremony. 
Scott was seen planting trees with the kids, and before, he also gave some inspirational speeches to the kids about their future. 
It also said there is a backstory behind dedicating the garden to Scott's grandmother. His sister Wanda said that their grandmother had a similar garden in the backyard of her house. In which she used to make a flower for the neighborhood people, spreading happiness.
They are expecting to create the same for the kids in the school. This place is a haven for them, and they also get to experience the happiness that Travis and his siblings were able to.  
The meaning of Cactus Jack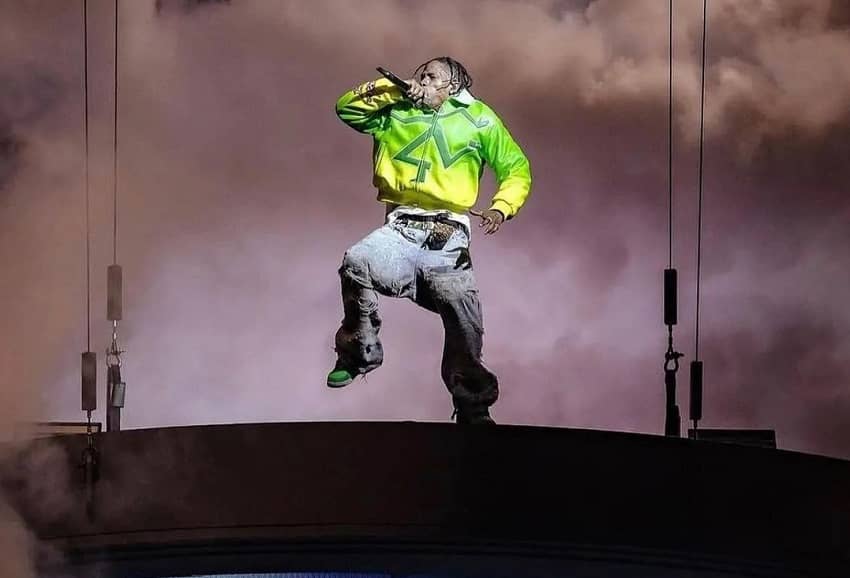 We all know who is cactus jack by now.  But do we know the meaning of this word? Well, the actual purpose, or should I say the representation is cringing or weird.
The actual phrase of this word is similar to masturbatory experience called "The Stranger." 
Who knew the name of a world-famous music label's meaning is related to masturbation.
Frequently Asked Questions
Now for the diehard fans of Travis Scott and Cactus Jack. Here are some of the most common and intriguing questions asked. Hopefully, the answers please your curiosity.
What is the meaning of "cactus jack sent me"?
The meaning of this is Travis Scott sent you. It was a promotional move done by McDonald's in collaboration with Travis Scott.
What is the worth of the Cactus Jack label?
There is no specific mention of the label's worth.
How old is Travis Scott?
He is 30 years old.
What is the price of cactus jack t-shirt?
The price is $45.