How can someone love horror movies? Or anything related to it. Thinking about all those creepy-looking monsters gives me goosebumps.
My friend was talking about this guy named Trevor Henderson. He created a famous urban legend character called Siren Head. So do you guys know who is Trevor Henderson or about Siren Head? Well, let's gear up and find out about him.
Who is Trevor Henderson
I keep thinking about what goes in the mind of a horror creator. They must be great geniuses to create something so horrific yet real that it makes you quiver in fear or excitement.
Well, Trevor Henderson is that level of genius. He is a Canadian illustrator, artist, and writer. He is mainly known for his horror-related work, and some of his creations are Siren Head, Cartoon Cat, and many more.
Love for horror movies from childhood
Having unusual parents depicts that you had a fascinating childhood. You guys must be thinking why I am talking; well, I have a reason. Usually, our parents forbid us from watching horror movies as it may scare us later at night while sleeping.
But Trevor's parents were the unusual type. More like his father, he was a horror movie lover himself. So encouraged Trevor also to watch. Hence from childhood, he loved the genre. And who knew that his love for the horror genre would become his passion and career.
Rise to fame
Well, his work was already made famous by the culture called "Cursed Images." His fans collected his artwork and made them into cursed images with eerie music playing with the pictures. Those videos used to get millions of likes on YouTube and started bringing the spotlight to his work.
He got more famous in 2020 when the famous YouTuber Markiplier and JackSepticEye played his character Siren Head's video game.
Modus Interactive developed the game in 2018, the same year Trevor created Siren Head. So because of that, Siren Head and the rest of his work got quite more interactions.
Trevor Henderson Siren Head
I guess it won't be wrong to say that Siren Head is a game-turner for Trevor. There is no doubt all the other creations of Trevor are mind-blowing.
But this character has his fan following and touch.
He has been added to the video game Fall Out four as a mod so that others can play.
Books of Trevor Henderson
Those who fan his artwork must know that this gem of a person has also published his books, which contains short stories and ghostly drawings. That was at the beginning of his career. It must be a treat for his fans.
The name of his books are "Odd Noises in Empty Room" and "Bad Things Coming."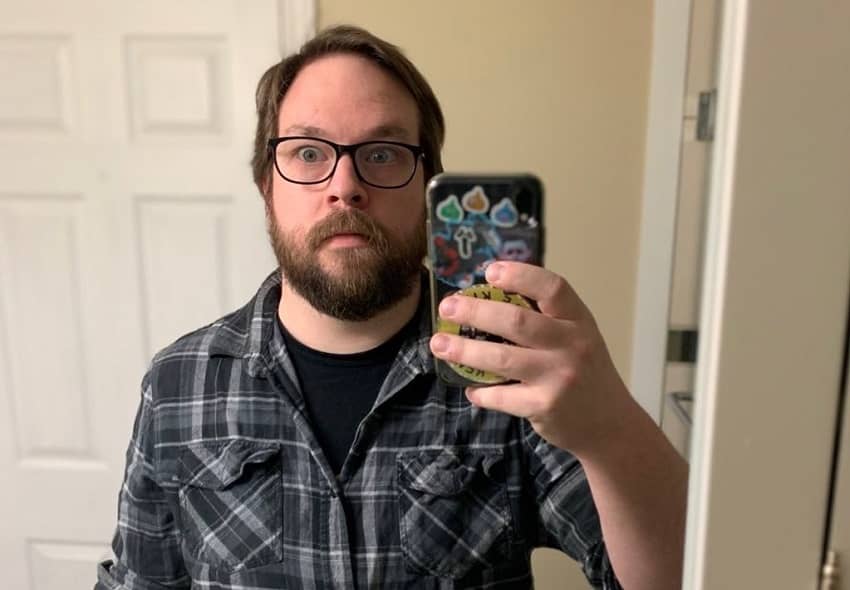 Sneak Peek on Trevor's Personal Life
Now that we got a picture of who is Trevor Henderson. I am sure you guys are dying to know what he is like in real life, aside from his world of horror and creations
Well, sorry to break your heart, but Trevor is a very private person, and he doesn't share much about his life. If you have visited his Instagram account, you will see that it is filled with his artwork
But some sources got a few minor details about him. He was born in Canada on April 11th, 1986.
He graduated from OCAD University and has a girlfriend named Jenn.
With a bit of observation done through his Instagram, we can say that he loves ponies and nature. And one more thing, he has a cute cat named Boo.
Frequently Asked Questions
For all the fans of Trevor, here are some exquisitely common questions that are often asked. Hopefully, the answers will please you.
Is Trevor Henderson a person?
Yes, he is a person.
What is Trevor Henderson's most enormous creature?
The Behemoth is his most enormous creature.
Did Trevor make SCP?
No, he didn't.
What is the smile room?
It is also known as "The Teeth" it is an internet monster created by Travis.