So yesterday me and my brother we were discussing Trump. His political issues and his scandal. When talking about that, my brother mentioned a prophecy scandal. 
Well, I was curious. So I searched about it and stumbled on a man named Kim Clement. Are you guys also intrigued to know about this man? Who is Kim Clement? Well then, let's find about him.
Who is Kim Clement
Our dive man Kim Clement is a famous singer from South Africa, and he is a man with many talents. We know he is a singer, but he is also a songwriter, author, and pastor from Uitenhage, South Africa.
His So Called Popularity
People who believe in The Almighty and they also adore the people blessed by Him. Kim was said to be one of them and claimed himself as the Prophet. So he was most famous for his teachings about God and the prophecies he made.
We can find his preachings through his audiobooks, youtube videos. 
And he was also famous as a singer. 
Scandals Surrounding His Prophecies
We all know that Kim is mainly known for his prophecies. But are they true? Or just some publicity stunt to earn money.
Kim was known as the Prophet of gloom and gloom. He made many prophecies, some surrounding many celebrities. 
Like in 2006, he made prophesies about Stephen King and Eminem. None of the things he said came true. But the most controversial of his prophecies was Trump becoming president in 2015.
Kim Clement Birth and Death
Kim Clement was born on 30th September 1956 in Uitenhage, South Africa. He was the second child of his parents with three other siblings. He attended his schooling at Lawson Brown High school in Port Elizabeth. 
Clement died on 23rd September 2016 due to cancer that he had been battling for a long time.
Interesting facts about him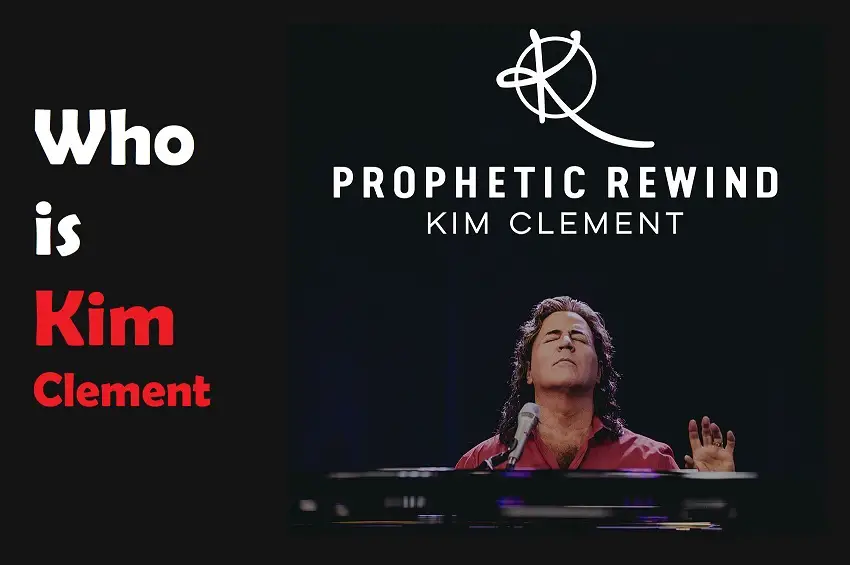 It would be fascinating to know about how Kim's life was a true believer of God. His beautiful journey and devotion. So let's bless ourselves with some ethereal facts about him.
Not always a God's man
Kim was not a devoted Christian from the beginning. Some incidents in his life brought the light of devotion. At the age of 17, he was into drugs substances. His behavior and attitude were of a rebel.
After that came the night when his life truly changed for good; in 1974, Kim was robbed and stabbed very severely, and his condition was so bad that he was almost dead. But then a good Christian man saved his life.
After that incident, his perspective about life changed. He returned to his Lord's way. Kim devoted himself to spreading the word of Jesus and his life to it.
Founder of "House of Destiny"
Kim was a marvelous singer. As much as he loved spreading the words of God, he also loved music. So in 2012, he formed a musical church named "House of Destiny" with his wife. 
There they help the people in need and also show the path towards Jesus and his teachings.
Man of many talents
Kim was a very talented man. Not only a fantastic singer or God's man. But he was also an author. His books are The Sound of His Voice (1993), Secrets of Prophetic: Unveiling Your Future (2005), and many more.
Kim Clement Wife
Kim married his wife Jane Elizabeth Barnes in December 1978. He met his wife at first in Pastor Jimmy Crompton's Church in the same they got married. They have five children together, and they even adopted some other children also.
Kim's description and zodiac sign
The mesmerizing singer had warm and kind brown eyes and hair. With a height of 5'8 inches And his zodiac sign was Libra.
His Net Worth
His estimated net worth is around 6-7 million dollars according to 2016.
Social Media
Kim Clement was a public figure, so his social media handles paid an outstanding contribution to know updates about his work. His daughter and other siblings control his social media.

Instagram- @officialkimclement with 29.2k followers.
Frequently Asked Questions
We already know who is Kim Clement. So here are some commonly asked questions in the memory of the deceased and for his followers. Stay blessed.
What is the name of the band in which Kim played?
The name of the band formed by him is "Cosmic Blues."
At what age did Kim Clement die?
Kim Clement was 60 years old when he died.
What is the name of Kim's eldest child?
According to the sources, his eldest child's name is Donne Clement Petruska
Did Kim fight any war?
Yes, he fought against Cuba and Angola in 1977 for the South African army.