The number of Youtubers and Tiktokers has been drastically increasing every day. If you have a friend involved in these things, you might get nagging here and after. Because last December, there was a tragedy in the world of content creators.
Have you ever heard of the name Mopi from 2HYPE? If someone follows 2HYPE, then that is a common and well-known name. He left 2HYPE in mid-December, and that shocked the fans.
So, why did Mopi leave 2HYPE? Time for you to get to the bottom of this by scrolling through this article. Have fun!
Why Did Mopi Leave 2HYPE
Now digging through that 44-minute statement, Tyler started the clip by setting a few things clear at first. He does not work on YouTube for money or fame, and he also said, and we quote, "People should do something they enjoy, they should not feel abused or forced about it."
Fan's guesses were somewhat correct as Tyler mentioned that he had some serious issues with four of the six members of 2HYPE, and they could not patch their way through.
He also stated he got a pretty good offer from 100Thieves, but he also turned them down. Tyler said he does Youtube for fun, and hanging or collaborating with him is never fun.
According to Mopi (Tyler), he was threatened vigorously about this statement being offensive to them. He even got a cease-and-desist letter. He deliberately mentioned he was used in many ways, and it feels like abuse.
Mopi has no idea what to do with his career from this point on, but he believes he will figure something out.
Get To Know About 2HYPE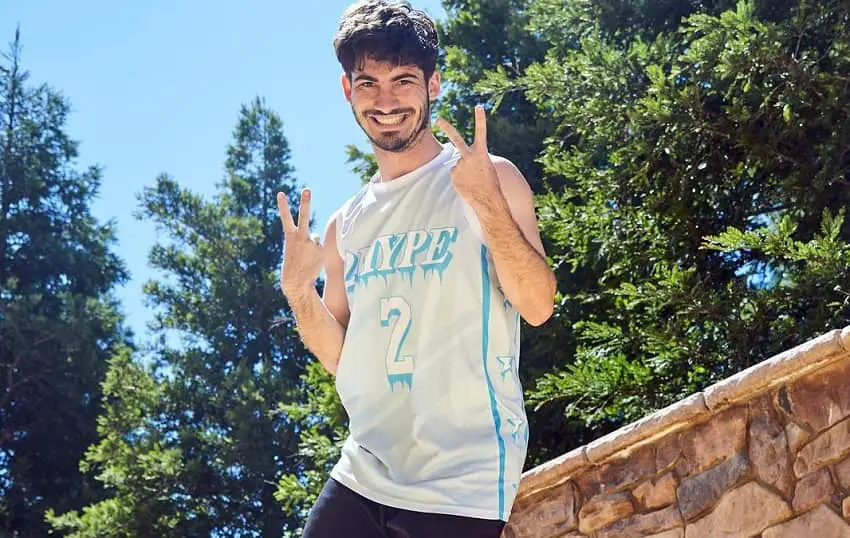 The first question for a less-known person like you is 2HYPE, and what do they do? 2HYPE is a group of talented youths who specializes in basketball. According to their nationality, they are an English-American YouTube group.
The group consists of six main members: TDPresents, LosPollosTV, Walker, 50Kal Mal, and Mopi. They used to create basketball content at first, which later evolved to other video and group challenge styles to perform a particular task.
Mopi On Hiatus
Mopi is used as a disguise for all the videos posted by 2HYPE. The real name of Mopi is Tyler, who seems to be absent in all the videos starting from November.
During the start of December, the other members of 2HYPE announced that Mopi, in this case, Tyler, is taking a break from social media to recover his mental and physical health condition.
The harsh truth came out in the middle of the month when Tyler posted a 44-minute video clip from his Instagram account where he mentioned that he and some other members of 2HYPE had left the group for some personal reasons.
Future of 2HYPE
After all this drama, the final question that arises is how is the future holding for 2HYPE? Many fans assumed that their uploaded video would never be the same again. They also stated that Mopi was the real charm in the group.
In debate to that, anti-fans of Mopi commented that the show would go on, and they still love 2HYPE for what they are what they do.
In contradictory, this situation did cost them some fans, images, or partnerships. But 2HYPE is still active and posts their video on a month 3-month basis interval.
Frequently Asked Questions
Who owns the 2HYPE?
2HYPE is mainly a Youtube group that Jesse Riedel founded. There is no owner in that matter.
What is the real name of Moochie?
Moochie is the disguise name of Micheal Crowley for the appearance in the videos shot by 2HYPE.
Where is the hometown of ZackTTG?
The second member of 2HYPE, ZackTTG, came originally from Ohio who later shifted to Los Angeles and began his YouTube career.
How did 2HYPE form?
Jesse and James used to live in the United States, while one day, they came across Tyler, who then introduced the other members of the group.