Hand tools are a must in our daily lives. You will find a lot of hand tools in the market. But all of them do not maintain the quality. Quinn tools come to help you in this situation with high-grade products at a cheaper rate. Ever wondered who makes Quinn Tools?
An OEM service provider, the Quinn Group, manufactures Quinn tools. The tools are made in Taiwan. With the finest and most efficient technology, Quinn tools have superior quality at a lower price. The company also sells its products to Value-added resellers (VAR) like Harbor Freight.
But why would you use Quinn tools? Are they really good? How do they provide good quality at such a low price? Read more to get all of your questions answered.
Evolution of Quinn Group
Quinn Group started its journey in Taipei, Taiwan, in 1975. Taipei, Taiwan, is the place where they began as an Original Equipment Manufacturer (OEM).
The company provides the customers with quality products such as hand tools, power tools, pneumatic tools, garden tools, construction tools, repairing devices, etc.
Running the business for more than 45 years, they have spread their business worldwide.
QUINNCO Brand
"QUINNCO" appeared in the market as a brand of Quinn Group in 2010. The group established the brand targeting markets in South East and Middle East Asia, East Europe, and Africa.
Others
This group also founded a division around the 2000s which does not focus on hand tools. The non-tool division offers customers furniture, lighting, cleaning products, etc.
Quality of Quinn Tools
The market is filled up with thousands of options. So, you must be observant to find the best product there, right?
Quinn tools have the unquestionable grade and save you some money. Quinn tools attract customers with the following qualities:
User Friendly
You will get a great ergonomic level with Quinn tools. Their tools are easy to use. For this reason, DIYers and hobbyists love their products a lot. You can quickly assemble the devices if they are not ready to use.
Convenient Design
The design of Quinn tools is convenient. Their tool sets have the right design to meet your needs perfectly. From mini tool sets to larger tool chests – you can get everything here.
Saves You Money
Quinn's products are half the price of the same thing as other brands. You do not need to buy professional-grade equipment at a high rate. You can just have some from Quinn.
Durability
Durability is another quality that people search for. Cheap things without durability aren't cheap.
Tools from Quinn have outstanding durability and last long. They have suitable storage types and great covers for the tool sets.
Eco Friendly
People are getting more conscious about the environment recently. That's why they started using eco-friendly products.
QUINNCO is one step ahead here. They emphasize efficient energy usage. Their packaging is eco-friendly too.
How About the Warranty?
Well, when it comes to buying something new, the warranty period is considered to be the highest priority.
You'll be amazed to know that Most of the Quinn tools provide a lifetime warranty.
Their tools are made with the highest quality materials and craftsmanship, so you can be sure they'll last a lifetime.
Plus, their customer service is outstanding, so you can rest assured that you're covered if anything goes wrong. Whether you're a professional contractor or just starting out on your own home repairs, Quinn Tools has the perfect products for the job.
Disclaimer!
The build quality and material used in Quinn tools are solid.
But…
They are offering most of their products at a very low cost. Compared with other top-notch brands like DeWalt, Metabo, or Makita, You should not expect the quality as excelent as theirs.
People's Thoughts About Quinn Tools
Although there's not much opinion online about Quinn tools. but, we have done some research.
The good thing is we've found all of them are positive. They are not over-hyped but considerably decent.
Quinn Tools Product Lineup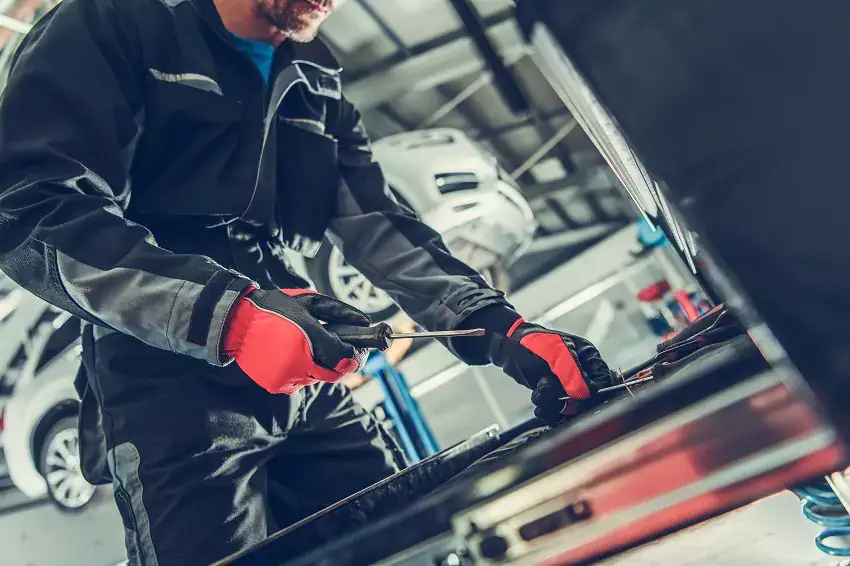 Quinn believes in the one-stop solution. That's why they have a wide range of products to serve your daily life.
We are listing some of the products that you may need:
Hand Tool
From Master Tool Set to simple screwdrivers, everything is available here! The master tool sets are designed to meet your specific demand. They come in different sizes and designs.
Do you want to keep your tools organized? Well, no problem at all! With the Quinn Tool Chest, you can arrange everything you want. They also provide fantastic slide calipers and storage.
Garden Tools
Gardening is a great hobby and needs a lot of tools. Quinn provides you with a wide range of products for gardening. To make your gardening easy, they have sprinklers, grass and hedge shears, spray guns, etc.
Garden tools are not professional tools at maximum times. Quinn tools give you the DIY solutions and provide those tools at a cheaper rate.
Plumbing Range
Plumbing tools are necessary, and you should always keep one in your house.
Suppose you have arrived home after a tiring day. Then, you find your sink dripping water. You can wait for the plumber or DIY it yourself.
Quinn tools offer the best-basing wrenches, pipe flaring tools, suction pumps, etc.
Bicycle and Motorcycle Tools Range
It would be best if you always took care of your bicycle or motorcycle to keep them new. From professional tools to hand tools, you get everything in the Quinn's.
Clutch spring check tool, disc brake piston spreader, dry charge battery filler for motorcycles. Again, for bicycles, chain rivet extractor, bike repair tool kit, etc. Here, you can find the right thing for you.
Electrical Range
Quinn has the best diagnosing tools in the market. They got both simple and multifunction voltage testers. Cool looking electrical Testers, insulated screwdriver set, pliers set, etc. Get all the right tools for the right times!
Frequently Asked Questions (FAQs)
Where are Quinn hand tools made?
Quinn hand tools are made in Taiwan. Quinn is a Taiwanese company that started its business in Taipei, Taiwan.
Is Quinn a Harbor Freight brand?
No, Quinn manufactures the tools, and Harbor Freight resells them. In this case, Harbor Freight is a value-added reseller. Quinn is a brand of the Quinn Group.
Final Words
If you are a hobbyist or a DIYer, the Quinn tools are the perfect fit for you. You don't have to worry about who makes Quinn tools. Because they make their equipment and other brands act as a reseller here.
Their Taiwanese equipment has undoubted quality and durability. That's why they last so long. Quinn tools are easy to handle and durable. They come at half the price of the same product in the market. The convenience of the tools made it this popular. So, carry on your work with the best brand in the market.