Vissani Appliances have been ruling in the market for quite a long time. You will find a lot of fans of their products. Simplistic and minimalistic design with superb performance has attracted many people over time. But who makes Vissani Appliances? Have you ever wondered that?
The Magic Chef company has manufactured many of Vissani's refrigerators. But, Vissani does not have a fixed manufacturer for all its products. Some of the ovens are made in China and Thailand. Vissani appliances never compromise with their product grade, whoever is manufacturing them. Its parent company is Home Depot.
The company's designs are timeless and practical to simplify your life. You may save money and time with a practical and straightforward working method.
Look Back at Vissani Appliances
On Fourth June 2012, Homer TLC Inc. registered Vissani as a trademark. Here is a fun fact: Homer TLC Inc.'s mother organization is the famous Home Depot.
Home Depot
Home Depot is a trustworthy multinational company. It has been selling home improvement tools since 1978. The company is the parent organization of Homer TLC.
Big businesses often market their products after different brand names to sell more. This strategy is a proven method.
If you are observant enough, you will see that Vissani does not have an online presence. Instead, Home Depot sells all the products and promotes this brand. That is because they own the brand.
Who Makes Them?
The Magic Chef is one of the top manufacturers of Vissani Appliances. However, they do not manufacture all the products. Many of their products are made in Thailand and China.
Also, you will not find a fixed manufacturer for them. They have a wide range of products. All these products cannot be manufactured in the same facility anyways.
There are many reasons that clarify why Vissani is a good brand. But, Home Depot is the owner, and supervising them is one of the top reasons.
Benefits of Using Vissani Appliances
Vissani Appliances have a simplistic design and minimalistic working process. That is why they are energy-saving.
Here are some qualities that you will enjoy after using the Vissani products.
Less Carbon Emission
Vissani offers microwaves and refrigerators with the most advanced energy-saving technologies. Thus, it reduces the carbon dioxide emission in the environment.  
Microwaves use the least amount of energy to operate. Again, fridges use environment-friendly refrigerants. So, the Vissani appliances go Green whenever they get a chance.
Variety
Vissani appliances provide a more comprehensive range of products for your everyday life. They are ideal for usage at home, and anywhere else you need an over or fridge.
Appliances made by Vissani work in both commercial and household settings. They will not break down soon, after all.
Less Money, More Efficiency
For your daily work, Vissani appliances show great affordability. A device that will cost you less electricity. What do you need more?
These qualities are only found in high-end, pricey appliances. Yet, Vissani devices provide a high-end experience and reasonable pricing.
Gorgeous Designs
Unbeatable performance with classic design is what Vissani appliances believe in. They got products of different colors. So, you have the perfect match for your home décor.
Black, silver, and white appliances blend perfectly with your living space and kitchen.
Customer Care Service
Vissani always cares about its customers. It doesn't matter whether you have a new or old product. The products are warranty-backed, and you will get their service in a nationwide range.
For example, they have more than 15 customer care representatives in Chicago. These employees also have multilingual skills. You can get them anytime by email, phone, or live chat.
Vissani Appliances Product Lineup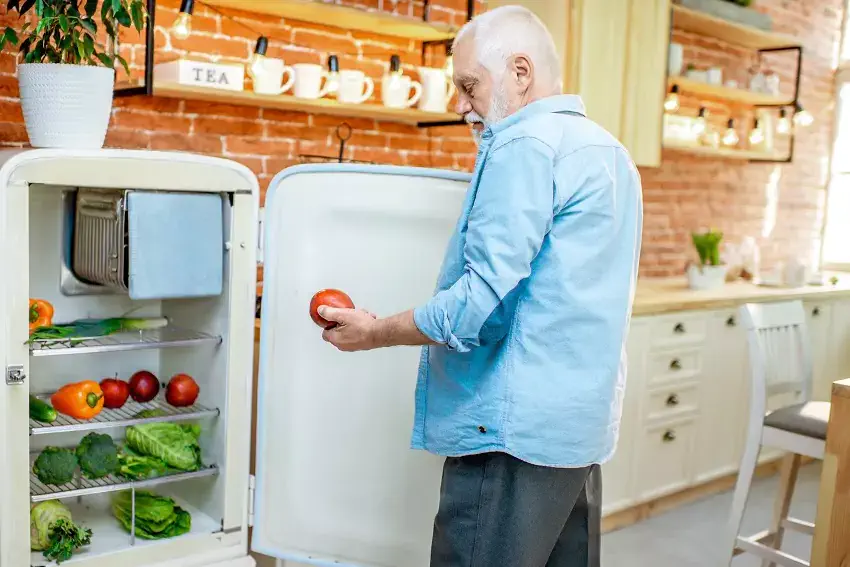 You may know that Vissani Appliances provide a wide range of daily life products. But what are they? Well, here you will learn more about their products.
Hoods, refrigerators, and microwaves are a few appliances that Vissani offers. Yet, the variety of designs, versatility, and styles doesn't stop there.
Range Hoods
Vissani makes range hoods that are practical and affordable for everyone. Aside from that, the hoods remove smoke and gasses from your kitchen.
Do not forget about the energy efficiency and maintenance-free nature. You will not want a range hood that you can't install or clean yourself.
Refrigerators and Fridges
Vissani supplies top-notch fridges which are both efficient and affordable. Their wine coolers and freezer line are exceptional.
Magic Chef manufactures refrigerators, making them more desirable because it is one of the best refrigerator manufacturers in the world.
Microwave oven
Vissani is proud to provide high-end, stylish microwaves. The products are long-lasting and made of stainless steel.
Their microwaves consume less energy and produce tremendous heat. The quality of the ovens is top-notch. The controls are easy to use.
Depending on the oven, you will get many options, like switching between fan speeds. The interface is user-friendly.
People Also Ask (PAA)
What country makes Vissani?
Vissani Appliances are not made in a fixed country. They might be made in China or Thailand. It depends on the manufacturer.

As they have a wide range of products, they get their products from plenty of manufacturers.
Is Vissani Freezer a good brand?
The Magic Chef manufactures the Vissani Freezer. They have the best quality freezers at an affordable price. Not to mention that Magic Chef is one of the world's top freezer manufacturers.
Final Words
If you are about to get a Vissani appliance, do not worry at all! They give you the best you can have. The devices are sturdy, adaptable, and affordable. You will get more options to choose from. Their designs and styles are endless.
So, do not worry about who makes Vissani Appliances. Their product quality is unquestionable.
Excellent customer care service defines the company. Vissani appliances are serious about their customers and take care of their needs. The products are already sturdy. But, when it breaks, you will get the new parts as soon as you contact them. So, get all the appliances you need from Vissani Appliances. Happy Shopping!