Empava Appliance Company is one of the most notable appliance manufacturers in the USA. Empava appliances are primarily famous for quality, longevity, and reasonable price.
A question may arise for all who use the Empava appliances: who makes Empava appliances, or where are Empava products made? People are very cautious and curious about their daily usable products and relevant companies. So, their questions are very legal. Here, we are covering the main aspects of Empava Appliance with the common queries.
A family-established appliance production business, the name is Empava Appliances. From the primary stage, the Empava founders followed a fair and quality product selling policy. Empava Appliances Inc. is making Empava appliances. Its manufactures all the modern kitchen and bathtub items. Empava's quality products and service achieved noteworthy success in a short time.
We will present the Empava appliance company and all their activities and organs. If you have at least a little interest in Empava appliances, you must look at our topic. We won't let you be hopeless. Eventually, you will know every aspect of the company.
History of origin and development of the Empava Appliances?
Empava Appliances Inc. was founded in California, USA, in 2015 as a private appliance manufacturer company. Where other companies struggled at the earlier stage, Emvapa ended its struggle very soon and gained on track with development.
The company possesses expertise in Kitchen Appliances and bathtubs. Because of their highest focus, solid business plan, authenticity, and diligence, they have achieved a leading position with remarkable success.
Business areas of the Empava company
Empava founders always followed their own ways. Unlike others, they did not try to expand their areas widely. They remained as an appliance manufacturer.
Now, they mainly cover two categories of appliances – kitchen appliances and bathtubs. Right now, Empava has no other organs or sister concerns.
Empava kitchen appliances
Empava knows the market and sets its business plan according to its market knowledge. It has shown innovation, creativity, excellence, and uniqueness in appliance industries.
Among the kitchen appliances, Empava captures the electricity and gas-driven ovens, various hoods (Mount Range Hood, Cabinet Range Hood), Induction and Radiant Electric Cooktops, Gas Cooktops, special Pizza Ovens, etc.
Empava bathtubs
Among varieties of bathtubs, Emvapa covers the Freestanding Whirlpool Bathtubs, Freestanding bathtubs, Walk-in Bathtubs, Bidet toilet seats, etc. Empava bathtubs are available at a reasonable price and are popular. Empava shows a new dimension to bathtubs.
Products, Quality, and Service of Empava
From the beginning, they did not sacrifice their products' quality. They fixed a superb goal at that time – they will never and ever leave their authenticity, quality, and customers' satisfaction. Empava always tries to attract customers with innovative products and unique features.
Empava believes in customer satisfaction, so it provides quality service and support. You can get product information, installation information, and other relevant information. An expert will help you over the phone or directly.
Online Appliance Selling
Empava is selling products in its physical store, online, and world's top marketplaces like Walmart, eBay, Homedepot, Amazon, Wayfair, etc. The Emvapa is now a significant partner of all marketplaces in the case of appliance supply.
Empava Replacement Parts
Empava thinks of improved service, so they give users replacement parts facilities. After the warranty period or a specific usage period, you may need a spare part. You can buy a new piece from Empava's website.
Where are Empava Appliances made?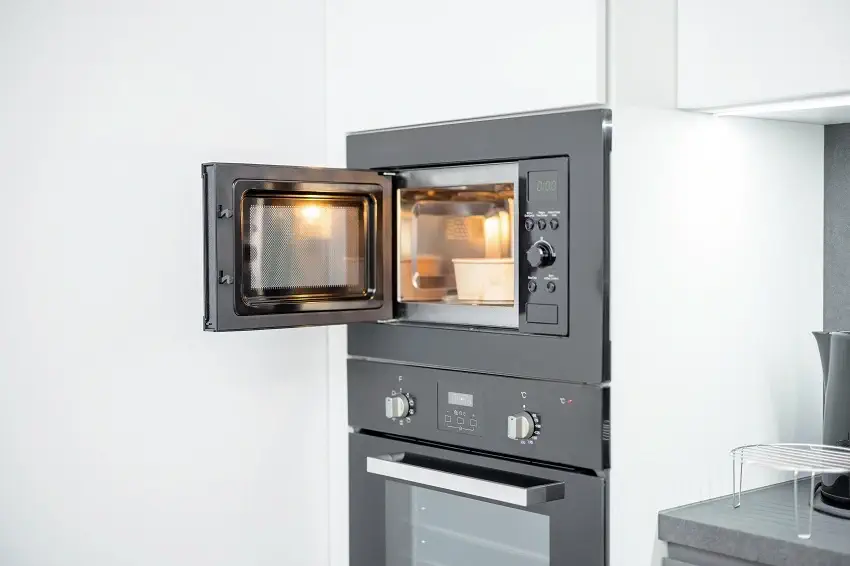 Empava is an American appliance manufacturer, but all the appliance parts are not made in America. A considerable portion of the parts manufacturing is china based. Some burner components come from Italy also.
Because of cheap labor, China-based production is beneficial. Many big companies have shifted their production to China, and so does Empava. For some products, some parts are made in Italy and assembled in China.
See More: Who Makes Wolf Appliances
Customers' Opinions about Empava
There is no doubt that Empava is one of the fastest-growing and quality appliance seller companies in the market. After its establishment, just within a short period, it received immense popularity. Customers love them because of their product quality, innovative design, and reasonable price. They had to go a long way to reach this stage.
Customers' negative reviews on Empava Appliances
Empava appliances reviews show that Empava products are trustworthy, reliable, and recommendable. Despite this public opinion, few buyers and users also reviewed Empava appliances negatively. Some found faulty products during online purchases, some did not find easy usage, and some found other issues.
Causes of the popularity of the Empava Appliances
Within a short period, Emvapa has become popular. Their growth is unbelievable. They are now one of the leading companies in the appliance industry. Emvapas products are very high in innovations, designs, usage, and longevity, but their prices are undoubtedly reasonable.
Why is Empava so cheap?
Often people get surprised at Empava's meager appliance price. How can the Empava do so? Empava ensures quality as well as low cost. They have made it possible because they established a healthy relationship with the top manufacturers of various appliance parts.
Empava sells products directly to the customer from their store. For this, they can manage an expected profit, and the customers get genuine products at the best price. Thus they grab the market and profit, and people get the products.
When Empava sells products to others, they supply products to the wholesaler, the distributors, the retailer, and finally to the consumer. Though the process is not straightforward, the Empava authority also tries to deliver products at a cheaper rate here.
See More: Who Makes Summit Appliances
Conclusion
Today people wonder about Empava Appliance Inc.'s growth and present condition. Indeed, the appliance company achieved tremendous progress in its business. This progress would never come unless the Empava founders took the principles of honesty, quality, and authenticity.
The Empava founders had to undergo hardship, diligence, and patience to materialize the above policies. They planned, exercised, and made it real. For this, people are becoming eager to know them and asking who makes Empava appliances?