Summit Appliance is the residential product division of Felix Storch, Inc (FSI). Yet, who makes summit appliances? The FSI manufactures high-quality appliances designed to meet contemporary home residents' needs.
FSI's commitment to quality and customer satisfaction has resulted in many accolades, including being named one of the "100 Best Companies to Work For" by Fortune magazine.
In 1969, Felix Storch Inc.'s commercial refrigeration, freezer, and culinary appliance manufacturing started. Since its inception, the firm has expanded its product line to include more than 600 types of residential and business refrigeration types, emphasizing sizes that are difficult to buy elsewhere.
History of Summit Appliances
FSIS was created in 1969 and has since been a prominent provider of specialty, industrial, commercial, and medicinal refrigeration and kitchen equipment. In its first year of operation, Summit Appliance® was branded and distributed in Long Island City, New York.
They relocated to the Bronx in 1983 to free up more space for future growth. As a result of this acquisition in 1998, they now own and operate their present headquarters in the Bronx.
Many big appliances, marketed both domestically and internationally, are now shipped to the Northeastern United States on FSI trucks.
The Accucold calibration laboratory at FSI has been certified to ISO 9001:2015 and ISO/IEC 17025:2017. To this day, the founding family of FSI has retained control of the company, which is run by a mix of long-time employees and newcomers.
| | |
| --- | --- |
| Owner of Summit Appliances | Felix Storch, Inc (FSI) |
| Official Website | https://www.summitappliance.com/ |
| Turnover in Recent Years | US$ 58.63 million (2020) |
| Employee Count | 201 |
| Headquarters | Bronx, New York, United States |
| Founding Year and Place | 1983; 39 years ago (as Summit Appliance) Long Island City, New York, U.S. |
Launch Events of Summit Appliances
In 1970, Summit Appliance sold its first mini-fridge in the United States. Customers may customize Summit's basic units to match their demands in the niche market.
More than 600 basic refrigerators and freezer types are available from Summit Appliance, including the widest selection of built-in undercounter and ADA-compliant models in the market.
Domestic and commercial product lines include a wide variety of frost-free freezers, gas and electric stoves, inductive and electric cooktops (some of which are built in the Bronx), wine cellars, beer dispenses, and washing, dishwashing, and waterproof outdoor equipment.
Manufacturing Zones of Summit Appliance
The manufacturing process of Summit Appliances happens in different places of the world based on the availability of certain resources.
The different locations allow different types of machinery and production processes to produce high-quality appliances. These locations also allow the company to keep costs low while still providing high-quality appliances.
Bronx, New York
The Manufacturing facilities, the office, and other operations head office for FSI are located at 770 Garrison Avenue in the Bronx, New York.
Edison, New Jersey
In 2008, they added a state-of-the-art warehouse in Edison, New Jersey, which was expanded in 2018. This allowed the company to accommodate the continued growth and enable them to better serve customers.
Plus, the warehouse is equipped with the latest in technology and management systems, which allow FSI to more efficiently manage their inventory and provide superior customer service.
Wallingford
As of 2010, FSI has approximately 400,000 square feet of property for product development, production, and storage, including our fabrication site in Wallingford, Connecticut.
See More: Who Makes Empava Appliances
Why Choose Summit Appliance?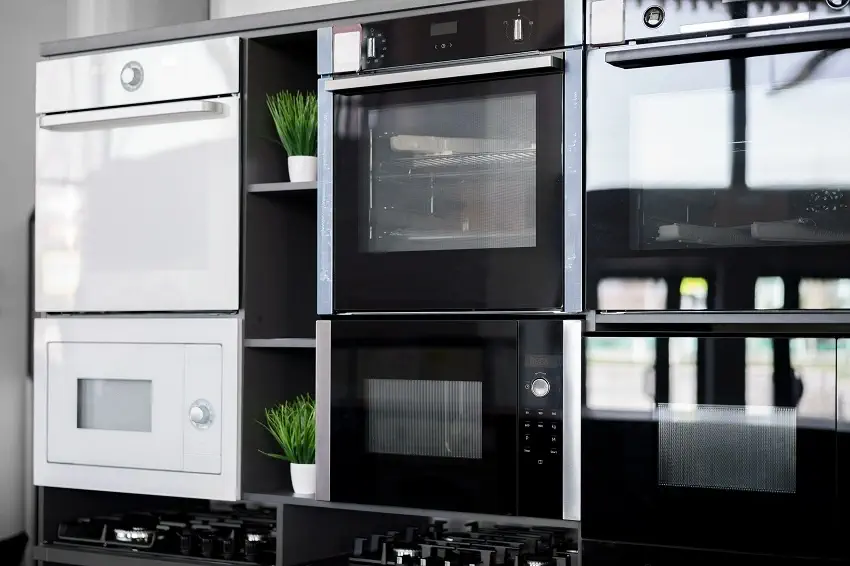 Summit Appliance is a company that provides top-quality appliances for home and commercial use. Their appliances are designed with affordability in mind, so you can be sure to get quality products without breaking the bank.
Whether you're looking for a new refrigerator, oven, range, or washing machine, Summit Appliance has what you need and more.
Let's talk about some of the reasons to buy summit appliances.
Dependable 
Summit Appliance is a company that produces reliable and high-quality appliances. They have a wide range of products, including refrigerators, washers, and dryers, and they are known for their durability.
Also, Summit Appliances are recognized for the high quality of their appliances. They are very reliable and last a long time. Their appliances are also very affordable, making them a great choice for those on a budget.
Customer Satisfaction
Summit Appliances has a long history of providing the best customer satisfaction. They have always been willing to go the extra mile to provide their customers with the best service possible.
This is evident in their dedication to ensuring that all their appliances are of the highest quality and always have the latest technology available. As a result, summit Appliances is a company you can trust, and they will always be there to help you with whatever your needs.
Budget-Friendly
Summit appliances are affordable, making them a great option for those on a budget. These appliances are reliable and often come with various features that make them stand out from the competition. Summit appliances are easy to use and can be regularly maintained.
Frequently Asked Questions
Is Summit a good fridge brand?
Summit has been a household name in refrigerators for over 50 years. Summit appliances are known for their quality and durability. In addition, they offer various options, including top-of-the-line features like sensors that tell you when your food is fully cooled.

So, is Summit a good refrigerator brand? Yes, there are plenty of reasons to choose Summit, and consumers have generally had positive experiences with their appliances.
Who is Summit appliance made by?
Summit Appliance is the residential product division of Felix Storch, Inc. FSI was founded in 1969 and is a leading manufacturer of high-quality home appliances. Summit Appliance offers a wide range of products, including refrigerators, freezers, ovens, cooktops, dishwashers, and washing machines.
Where are summit ovens made?
Summit ovens are made in their Bronx facilities and have long been a mainstay in the baking industry. The company has an extensive line of baking products, from traditional ovens to specialty models. Summit manufactures bakery equipment and supplies, including mixers, blenders, and dough mixers.
See More: Who Makes Cafe Appliances
Final Words
Now you know who makes summit appliances! Summit appliances are made by a reliable and well-known company Felix Storch, Inc. They are known for their quality, durable appliances, which is why you can count on them for your home needs.
Summit has you covered if you need a refrigerator, freezer, oven, or dishwasher. So what are you waiting for? Start shopping today!