You must have heard many good things about the Arctic King brand. It is a popular brand for producing high-end air conditioners, refrigerators, kitchen ranges, and many more appliances. If you tend to buy appliances from the arctic brand, it is crucial to know who makes arctic king appliances?
Midea is a Chinese group that produces electrical appliances. Arctic King is a vital manufacturer under the Midea group. So, Midea group is mainly the owner of arctic king appliances.
We have covered this guide with arctic king manufacturer details, product details, artic brand reputation, and the profit ranges of this brand. If you are interested in arctic appliances, then you are in the right place.
| | |
| --- | --- |
| Owner of Arctic king | China group Midea |
| Official Website | https://www.midea.com/us/arctic-king |
| Turnover in Recent Years | +$40.5 B Annual global revenue (USD) |
| Employee Count | 150,000 |
| Headquarters | 300 Kimball Drive, Suite 100, Parsippany, NJ 07054 |
| Founding year and place | 1968, Beijiaozhen, Foshan, China |
Arctic King and Media
Arctic King is a well-known worldwide company producing the best smart air conditioner. The parent company Midea has developed this sub-company for making specialized AC with automatic controlling. It started its journey in 2006 and continues to have global influence.
Also, know that arctic king is a dedicated and reliable brand for technologically improved air conditioners. Besides, arctic king's customer service is awesome. You can easily change the arctic king replacement parts.
Although the headquarter is situated in southern China, it has become a global brand. And this brand is successfully providing its services in 200 countries worldwide.
The arctic brand has a versatile electrical home appliance but is mainly popular for air treatment products. For example, you will get the best air conditioner and air-coolers from this manufacturer. The parent company, Midea, has won 40+ awards in several design competitions like reddot, iF, and good design.
Where are Arctic King Appliances Made?
Although the arctic king is a China brand and its headquarter is situated in China. But it has sub-offices in Hong Kong, Germany, and the United States. All of the arctic products are mainly produced in China.
However, the arctic imports several products from the mentioned countries. Moreover, some arctic king products are made in Russia and turkey. So, the manufacturing zone is not a single country or area. But China is considered the main zone as it is headquartered too.
Retailers, distributors, and big dealers buy arctic products and supply in several countries. The United Kingdom, Germany, and the United States are the main markets for arctic king products. But this manufacturer also distributed and delivered its products all over the world.
What are the popular products of the arctic king brand?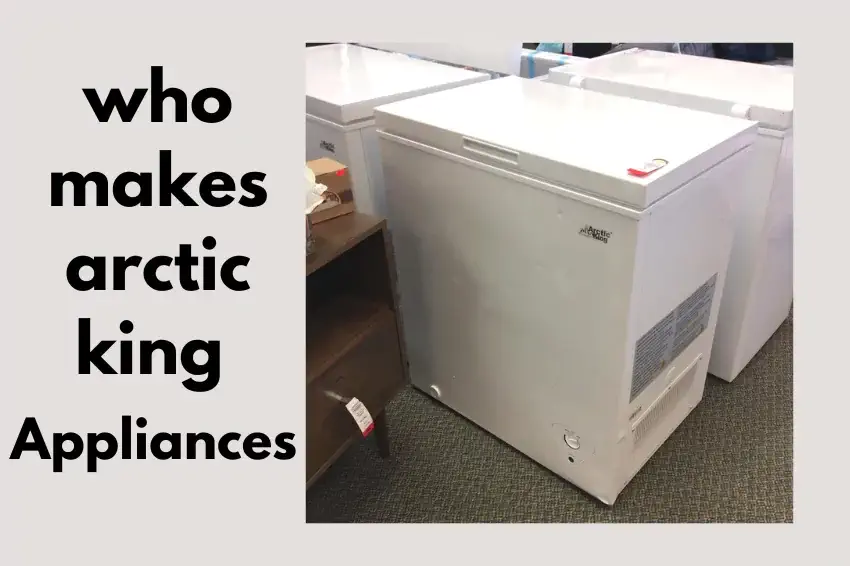 Arctic king air treatment products are mainly popular with the consumer. Almost every air treatment product of the arctic king brand is considered number one worldwide.
Besides, The Arctic has produced all-important home appliances. But another home appliance is no less popular to the consumer. Here is the list of arctic king's popular items.
Air treatment products:
Window air conditioner
Portable Air Conditioners
Wall Air Conditioners
Dehumidifiers
PTAC
Humidifiers
Fans
Home appliances
Laundry
Refrigerators
Air Conditioners
Dishwashers
Ranges
Microwaves
What about the Arctic King Warranty and Customer Services?
Arctic king has a limited three years of warranty on all air treatment products like air conditioners, freezers, coolers, and fans. But you will get the benefit for 3 years for any product repair.
Besides, this manufacturer gives a 1-3 years warranty for other home appliances. But remember you have to contact us within 30 days for a replacement.
The Arctic brand provides great customer service. They have active Customer Service Representatives to help you. There has an active live chat option on their official website. You will know directly about any advantages and disadvantages or let them know the product's defects.
The customer service contact is 1-866-646-4332. Also, note that arctic king customer service is open 8 am to 7 pm from Monday through Friday. On the contrary, 9 am to 4 pm EST servicing time is for Saturday.
People also ask
Who is the manufacturer of Arctic King?
Midea Group is the manufacturer of the arctic king brand. Chinese group Midea got popular for their best-produced refrigerator and conditioner. One of the renowned branches of Media Group is Arctic Brands. The Arctic is most popular for voice-controlling air conditioners. It is also popular for other kitchen appliances like ranges, dishwashers, and washing machines.
Does Midea make Arctic King?
Yes, Midea makes the Arctic king a provider of the best air conditioner to the consumer. The Arctic is superior for producing voice-controlling air conditioners. Apart from the voice control, the arctic air conditioner is easy to install. Moreover, arctic king ac is made with moveable wheels and performs efficiently.
How good is the Arctic King brand?
Arctic King is reliable to the consumer year after year. It produces high-end kitchen appliances. Those appliances are good in quality. But the air conditioner of the arctic king brand is superior in features and conveniences.
How good is Arctic King's deep freezer?
Is arctic king a good brand freezer for deep? arctic king deep freezer is an excellent choice for freezing food items. It offers larger storage, highly efficient performance and energy consumption. Besides, you can easily access the defrost drain. It would be great if you were looking for an ideal chest freezer.
More: Who Makes Panda Appliances
Final word
We have already let you know who makes arctic king appliances? Chinese group Midea is the parent of the arctic king brand. The Arctic is the best for air treatment products.
But it also produces good quality ranges, freezer, dishwasher, microwaves, and laundry. On the other hand, among the air treatment products, there have versatile air conditioning, humidifier and dehumidifier, PTAC, and FAN.
I hope this information will help you before choosing or buying anything from the arctic king ac brand. If you have anything new to know, then let us know.