Do you intend to invest in high-quality yet relatively affordable kitchen or laundry appliances? You can give a trial to Crosley appliances. I know, many of you are wondering why I'm recommending an unknown brand instead of those popular ones.
There are countless brands that produce high-quality goods but are not well-known owing to a lack of advertising. Crosley is one such name. Now one may ask, "Who makes Crosley appliances?"
The world-famous laundry and kitchen appliance companies "Whirlpool" and "Frigidaire" manufacture Crosley appliances. Now you'll understand why I'm so confident in Crosley appliances.
However, most individuals do not know this excellent brand since it does not publicize its products. Besides, these products are not always available in large shopping centers.
Read the entire article to discover more about Crosley appliances. Readers will learn about Crosley appliances, their manufacturers, other vital facts, and some FAQs. So, let's start.
Who Makes Crosley Appliances?
The best laundry and kitchen appliances company Whirlpool and Frigidaire, produce the Crosley appliances. It is well-known that Whirlpool and Frigidaire never compromise the quality of their products and strive to provide clients with the finest appliances possible.
So, when you buy Crosley appliances, you're basically purchasing Frigidaire or Whirlpool items. Surprisingly, there is almost no difference between a Whirlpool washer and a Crosley washer!
However, Crosley is an American appliance brand that started its journey in 1920, when Powel Crosley, an American inventor, and industrialist, began to sell affordable radios and vehicles with tremendous success.
The Crosley Radio Corporation became the world's largest radio maker in 1925. In the 1930s, he expanded his product range to refrigerators and other household equipment.
Powel Crosley enjoyed coming up with fresh ideas. For example, he developed the idea of putting shelves in refrigerators, which is still prevailing.
Besides, he preferred to sell his products through independent, small entrepreneurs instead of massive chain businesses. So, from the very beginning, only independent retailers could sell Crosley refrigerators.
However, the industry faltered following WWII and revived again in 1976. Although Powel Crosley died in 1961, the company still follows Powel Crosley's business ideas.
The brand still provides its products to customers through over 3,000 independent retailers across North America, and you won't see their products in big stores. Currently, Bo LeMastus owns the brand.
Company's Brief Portfolio: Crosley
| | |
| --- | --- |
| Founder | Powel Crosley |
| The current president of Crosley  group | Christopher Harris |
| Official website |  www.crosley.com  |
| Revenue | $16.1M per year (estimated) |
| Total Employee | N/A |
| Headquarters | United States |
| Establishment year | 1920 |
| Place | 8002 Emerald Dr, Emerald Isle, North Carolina, 28594-2747, US |
Are Crosley Appliances Good?
Crosley is a trusted brand in the appliance industry. There are various reasons why one may indeed claim that Crosley appliances are excellent. Here are the most vital reasons:
Reliability: Crosley appliances are highly reliable since renowned brands like Whirlpool and Frigidaire produce the Crosley appliances. Remember that established brands never sacrifice quality to retain their large consumer base. As a result, your purchase will not go in vain.
Affordable: Crosley appliances are cheaper than competing brands since they are exclusively accessible through retailers. Retailers generally supply products at a reduced price since they do not always sell the product at the manufacturer's Suggested Retail Price unless there is an agreement.
Warranty: Crosley has one of the best warranties in the industry for its products, which is rare in other brands. The manufacturer provides a 10-year warranty. The first year's coverage includes labor and parts, under direct supervision by Whirlpool or Frigidaire. Crosley solely covers years 2-10, covering the cost of components for their whole line of appliances. It is an impressive warranty period, especially given the low cost of Crosley appliances.
Parts replacement: If you need to replace any components, the availability of these components is outstanding.  A person will get the order within three days.
Agreement between GE and Crosley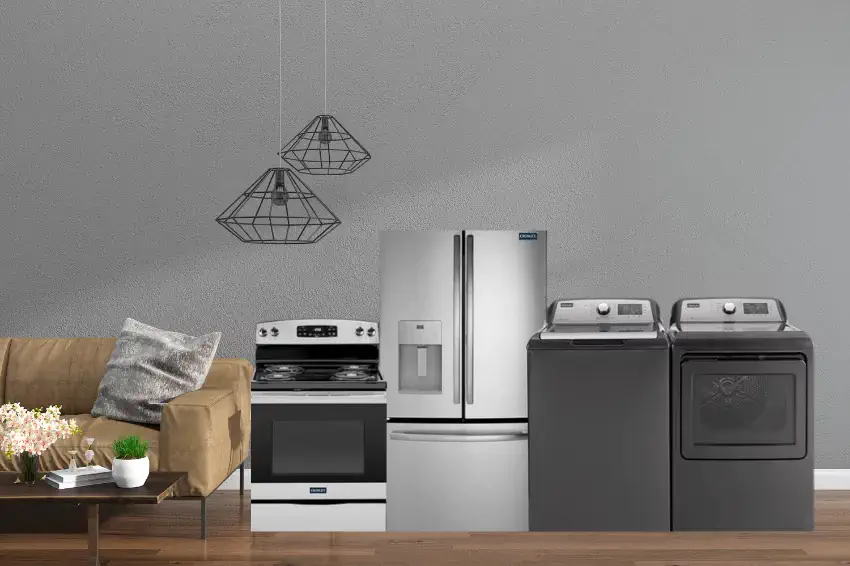 In 2018, GE Appliances signed a deal with Crosley Corporation to produce private-label refrigerators, upright and chest freezers, dishwashers, electric and gas stoves, and washing machines.
GE has several manufacturing facilities in the US. They sell Crosley appliances under the Crosley Professional, Crosley, and Conservator brands to retailers in the US.
GE Appliances recently planned to increase production of Crosley refrigerators by tens of thousands. According to Jason West, executive manager of GEA's commercial plan, GEA will advertise the items to Crosley, generating millions of dollars for the firm. Currently, it is the exclusive distributor of Crosley appliances.
You may want to learn more about GE because they will manufacture refrigerators for Crosley. According to appliance service experts, GE is now one of the most dependable refrigerator brands. They have been delivering quality service since 1892 and have more than 60 refrigerator models. As a result, there is no need to worry about the reliability of the products and services.
More: Who Makes Arctic King Appliances
Frequently Asked Questions
Is the Crosley washer good?
According to the users, Crosley washers are excellent for several reasons. I have mentioned below the most frequent reasons:
The Crosley front loading washer is more reasonable than many of the other front loading machines
Gently cleans the clothes & spin out the rinse water.
It uses very little water for the entire wash/rinse cycle.
The Crosley washers are user-friendly.
It includes a variety of settings for all sorts of laundry.
It is eco-friendly.
It uses much less detergent and can handle large loads. 
Who manufactures conservator freezers?
Crosley, a non-profit company of independent dealers, produces conservator freezers. Besides freezers, they manufacture refrigerators, dishwashers, air conditioners, stoves, and other appliances. However, Crosley promotes and sells these items under Salvador and Conservator brands.
Final Verdict
Many reputable companies stay unnoticed due to a lack of advertising. Crosley is a fantastic appliance company with a glorious history that continues to provide quality products in various categories.
While many people have never heard of Crosley, those who have tried its products have been quite satisfied by its quality, guarantee, and general service.
It entices the customer's curiosity to learn more about Crosley's producers, who have been supplying such good items at such reasonable costs. Therefore, I have discussed the brand, its manufacturers, and other vital facts in detail. I hope the readers will find the article convenient and valuable.