Study shows that most people rely on comedy series' to lift their mood and get off with negative emotions. If you are an American comedy lover, I hope you know who is Cotton Candy Randy, don't you?
He is one of the most favorite characters of Good Mythical Morning – loved by all people.
I saw my cousins watching Good Mythical Morning some days ago, and I have started loving the show like crazy! Let's talk more about this show and this amazing character.
Who is Cotton Candy Randy
So who is Cotton Candy Randy? It is a mythical character developed by Rhett and Link for their daily show, Good Mythical Morning. Jordan Morris, a member of the Mythical Crew, plays the role, frequently presented as a creepy man who is fascinated with Rhett and despises Link.
Cotton Candy Randy is also known as a man who believes he's funny/humorous but is scary and cringeworthy.
Origin & History
Rhett & Link, the creators of YouTube's Rhett & Link, have founded Mythical, an Internet-first entertainment firm. The company itself owned and controlled YouTube channels have 75 million subscribers and 25 billion lifetime views. It has a combined following of over 45 million on Instagram, Facebook, Twitch, Snap, TikTok, and Twitter.
On the other hand, Good Mythical Morning (GMM), hosted by Rhett & Link, is Mythical's main comic talk program, with over 16 million subscribers, almost monthly views of 100 million, and lifetime views on YouTube of 7 billion.
From Monday to Friday at Good Mythical Morning (GMM), Rhett and Link eat really amazing stuff, discover amazing modish trends and foods, battle with each other in original celebrity games and do some critical evaluation in fun ways, and many more.
Cotton Candy Randy First Appearance
It first appeared on the episode Ranch Flavored Cotton Candy, Christmas Rompers for Men, And More! From the very first day, people started loving him because they thought he was extremely funny and his jokes made people laugh to death.
People think he is something big that a human can't ever be, and as a result, many fans call him a mythical beast. But there are some people who find Cotton Candy Randy lame and not worth tolerating.
To some people, Cotton Candy Randy's discourse was always completely unsuitable for the type of program GMM is, and his constant sexualization of every issue is profoundly unsettling. And, while that might be due to the character, it felt weird and unpleasant for some of the watchers.
A bit here and there may be excused, but it looked like his entire act was to make people uncomfortable.
Interesting Facts About Cotton Candy Randy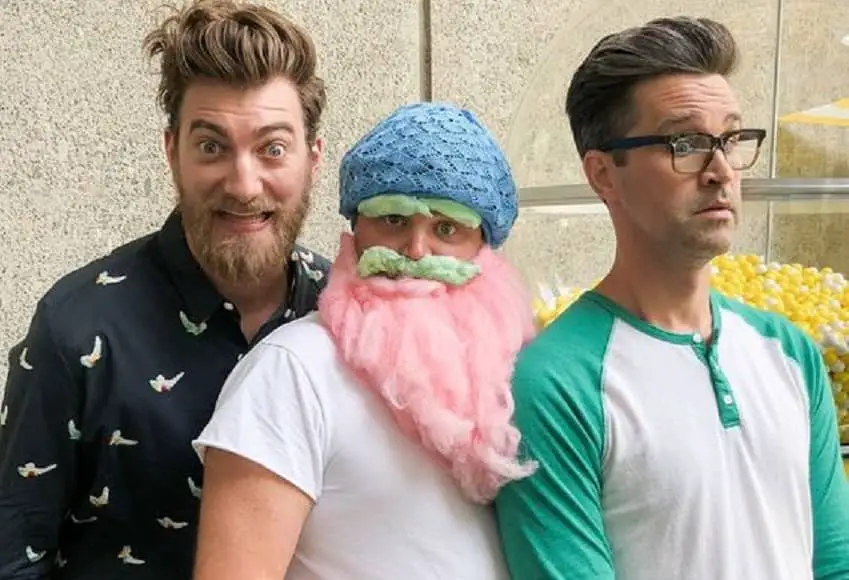 If you really want to know who is Cotton Candy Randy, you should know the little things about him as well. Let's get to know some.
The Cotton Candy Randy is popular for whispering "sweet nothings" into people's ears.
His sweat is mostly salt with a percentage of 70%, cotton candy juice of 15%, and pee of 5%
Human bones are his favorite meal. And when Randy is thrilled, he vomits peanuts and confetti.
He is said to be immortal.
Randy may be the Devil, regardless of his claim of slaying the Devil in his sleep is genuine.
Frequently asked questions
1. Why does Randy always has one hand on his pants?
Randy tries to hold his pants using his hand so that the pants don't fall down.
2. Why is not Randy here anymore?
There is a rumor that he had covid and aids together, and therefore, he died.
3. Is he a god?
No, he is known as a devil.
4. When did Cotton Candy Randy last appeared on the show?
In the episode named "Is Anything Better Than Chocolate In Milk?"