Freezers are one of the most fundamental and expensive household purchases for preserving food. The warm temperature would otherwise ruin the food. Bacteria can also thrive in spoiled foods. However, it's not possible to frequent the freezers because of higher prices.
Therefore, people consciously choose their freezers where renowned freezers brands become the ultimate charmer, such as koolatron. But many people don't know the magicians behind these freezers and ask, "Who makes koolatron freezers?"
The famous Koolatron company has been making koolatron freezers since 1983. Koolatron freezers have captured users' hearts with their fantastic, diversified, and inventive freezers within a short time. Based in Canada, the company currently provides its products to at least 30 different states.
Go through the article to understand more about the koolatron company. Furthermore, the article will provide readers with further information and some FAQs. So, let's start.
Who Makes Koolatron Freezers?
The iconic Koolatron Corporation, which is Canada's largest producer of 12-volt coolers, produces koolatron freezers. Koolatron is a Canadian company headquartered in Brantford, Ontario, Canada. Arun Kulkarni, who presently leads Koolatron Corporation, created the company in 1983.
Though the company began with a small product range, Koolatron's flexibility to adjust to changing market circumstances and pursue new sales options enabled it to expand its product line to over 200 unique items.
The company has earned a reputation for unwavering confidence with a diverse range of premium products and continuous innovation. Koolatron Corporation now manufactures a wide range of items, including freezers, compact fridges, kitchen appliances, home appliances, automotive accessories, and so on.
However, the company is best known for its freezers, particularly its 12-volt flagship cooler/warmers. These freezers provide the highest quality temperature regulation, exceeding several well-known European models.
As a result, Koolatron Corporation has established itself as a global leader in thermoelectric and refrigeration devices.
In addition, the company is collaborating with Coca-Cola, Molson Coors, Miller Coors, Corona, and Michelin to develop sophisticated goods for its users.
Customers may purchase Koolatron freezers directly from the company's website, Koolatron.com. Furthermore, people will find Koolatron coolers from various online retailers, including Amazon and Walmart. They also have large distributors in North America and more than 30 countries worldwide.
Koolatron Corporation Overview
| | |
| --- | --- |
| Current president of Koolatron Corporation | Arun Kulkarni |
| Official website |  www.koolatron.com |
| Revenue in 2022 | $21,726,000 |
| Total Employee in Brantford, Ontario | 80 |
| Headquarters | Brantford, Ontario |
| Other offices | Quebec and New York |
| Establishment year | 1983 |
| Place | 139 Copernicus Blvd Brantford, ON, N3P 1N4 Canada  |
Are Koolatron Freezers a Good Investment?
If you want a long-lasting, cost-effective, and high-end freezer, Koolatron freezers will be an excellent investment. There are several reasons behind this claim. The following are the primary reasons:
Koolatron uses top-notch technology in its freezers. So, there is no compromise in quality.
There is a wide variety of freezers available to meet your needs.
These freezers suit various settings, including cottages, flats, and companies.
They are customizable, dependable, and energy efficient.
These freezers offer one of the most outstanding temperature control systems for efficiently preserving food.
Types of Freezers Koolatron Producing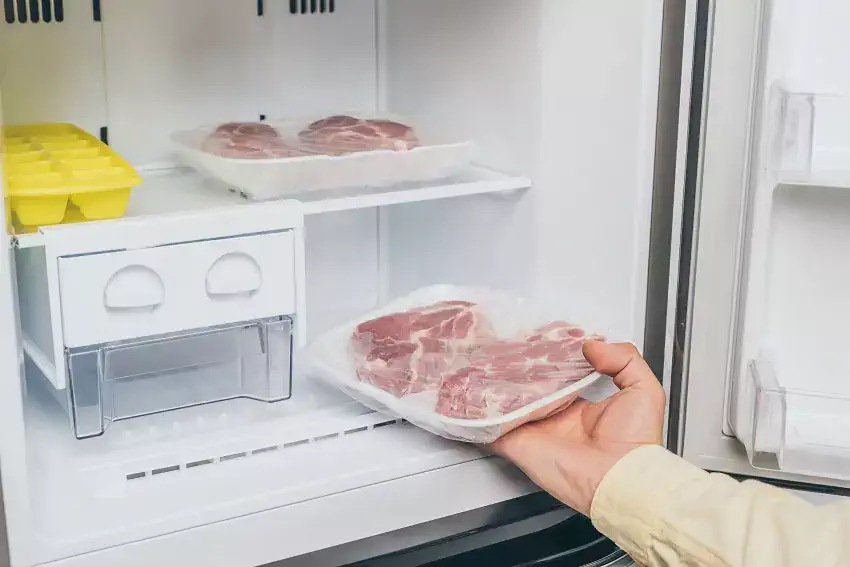 Generally, manufacturers make four types of freezers: chest freezers, upright freezers, drawer freezers, and portable freezers. Thankfully, Koolatron provides a wide selection of chest, upright, and drawer Freezers. The most common types are chest and upright freezers.
I'm sure you're thinking of the distinction between chest and upright freezers. I've outlined the key differences below so you can pick the best one for you. Let's have a look at the main differences:
Upright Freezers
An upright freezer sits vertically on the ground rather than horizontally. As a result, it is suitable for tiny places. One can place them in the kitchen, garage, laundry, or basement.
Koolatron upright freezers contain multiple compartments inside the freezer where users may store various things separately. So, there is no need to stoop and seek through layers of frozen food like in a chest freezer. In short, these freezers are easy to reach and take up minimal space.
Upright freezers are often self-defrosting. It is not difficult to clean and maintain an upright freezer. On the other hand, these freezers cannot preserve items for an extended period and have a lower lifespan.
Koolatron has an extensive range of Upright Freezers. One can check the best Koolatron Upright Freezers on popular websites.
Chest Freezers
The chest freezer is the most cost-effective freezer. As the name implies, it frequently takes the form of a large box or chest with an upward-opening hinged lid. As a result, it requires plenty of space because of its large size and top cover.
Koolatron Chest freezers have numerous benefits that other freezers do not have. It's great for keeping large items because of its wide, boxy design that may not accommodate well in a refrigerator. This shape saves room in the refrigerator freezer, allowing it to be used for convenience food items.
One will find Chest Freezers as small as 2.1 cubic feet to 40 cubic feet for commercial purposes. Besides, Chest freezers are cheaper than upright Freezers.
Chest freezers do not have many compartments like upright freezers. They do have baskets to provide the same purpose as complements.
However, chest freezers contain no fan, which reduces airflow and induces temperature fluctuations. As hot air rises and cold air descends, people frequently store meats and other oversized goods in the bottom areas of the freezer to ensure that they freeze effectively.
Portable Freezers
Thanks to Koolatron Portable Freezers, transporting frozen food items is no longer a burden. This freezer uses either AC or DC power, or both, to keep food fresh for picnics, boating, or other outdoor activities.
The extensive range of sizes and types of Koolatron portable freezers has made it simple to choose the one that best meets one's needs.
More: Who Makes Crosley Appliances
Frequently Asked Questions
Are Koolatron Freezers Affordable?
Koolatron provides a wide array of chest, upright, and portable Freezers with a diverse price range. Their chest freezers are comparatively cheaper than the competitors. One can blindly purchase these budget-friendly Freezers without compromising features and service. Besides, there are expensive Freezers with more lucrative features to please the customers.
What is the warranty policy of Koolatron?
Any freezer purchased from Koolatron comes with a 90-day guarantee. This coverage encompasses both material and labor issues. This warranty explicitly covers component and labor repairs and shipping expenses.
Conclusion
It is advisable to conduct extensive research before making any investment. Since top-quality freezers like Koolatron freezers are pricey, many people want to know about the manufacturers of the Koolatron freezers.
As a result, the article has gone through a thorough overview of the manufacturers, various models of Koolatron freezers, and other vital information. I hope the article is helpful to the readers.