Tires are an integral part of your automobile. It controls riding smoothly, safety and comfort to a large extent. Thus, you would want a superior tire for your vehicle, and Toyo provides you with the same thing. Toyo tires are famous for their versatility, riding smoothness, and longer lifespan.
They have different subsidiaries around the world. Although the company brings multiple top-sold tires, most people don't know who makes Toyo tires. Unfortunately, Toyo has a strong presence in both the Asian and American automobile markets.
Toyo Rubber and Tire Company is the official manufacturer of the Toyo branded tires. It is a Japanese tire manufacturer and supplier. Toyo is among the first few companies to expand their business in the American tire industry through their Toyo Tire USA Corporation.
Who Makes Toyo Tires
Toyo Tire and Rubber Company make Toyo tires. The company is Japanese, with its headquarters in Itami, Hyogo. The company started its journey in 1945, right after the Second World War.
Initially, they focused on passenger cars, SUVs and trucks. Their first big leap came in 1047 when they exported their first truck tires. Soon, they started exporting tires throughout Asia and some parts of Europe.
A Brief History of Toyo Tires
The establishment and business expansion of Toyo Tires is exciting and inspirational. Also, their business growth resembles the rise of Japan right after the Second World War. Since their first day in 1945, they have grown steadily.
Within the first decade of their establishment, they set a strong foothold in the Japanese automobile and tire market. Their biggest success came when they entered the American tire market in 1963. They exported their first car tire to the USA in 1963.
In 1966, Toyo became the first Japanese tire brand to establish its American subsidiary. Today, their Nitto Tire brand is the official subsidiary in the American market.
Toyo acquired the Nitto Tire and Rubber Company in 1979. Slowly, they established Nitto as a solely American sub-brand as its sales in Japan drained. Nowadays, Nitto is known for its affordable pricing and excellent quality.
Apart from Toyo and Nitto, the company also has another Silverstone subsidiary. This subsidiary is mainly for the Asian and European car market that looks for reasonably priced tires. The combination of these three subsidiaries enabled the tire manufacturer to successfully set their footprint in all the tire sub-categories and segments.
Some Milestones for Toyo Tires
Over the past 76 years, Toyo has undergone many ups and downs in its business. Similarly, it has set many business and strategic milestones. In the next few points, we will show its top achievements. It will help you know about Toyo better and easier.
Exported their first truck tire in 1947
In 1953, they set up their Itami manufacturing plant.
In 1961, they established their first research and Development (R&D) center.
They exported their passenger car to America in 1963 for the first time.
In 1963, they became the first Japanese and Asian tire manufacturer to establish their American subsidiary.
Took over the Nitto Tire and Rubber Company in 1979 and established it as their premier American subsidiary.
Ended their agreement with the Continental AG in 1982 as their tire supplier.
Established their Canadian sales center in 1982
Established GTY tire company in 1988 as a joint-venture
In 1993, Toyo established their first tire testing course, enabling them to test their tire quality with great competence.
In 1998, they closed down their Itami production plant after 45 years of establishment.
In 2004, Toto Tire and Rubber Company set up their first Chinese company named Toyo Automotive Parts (Guangzhou) Co., Ltd.
As you see, the company has steadily established its businesses in different parts of the world. As their business has grown, they also established different manufacturing facilities.
Where Are Toyo Tires Made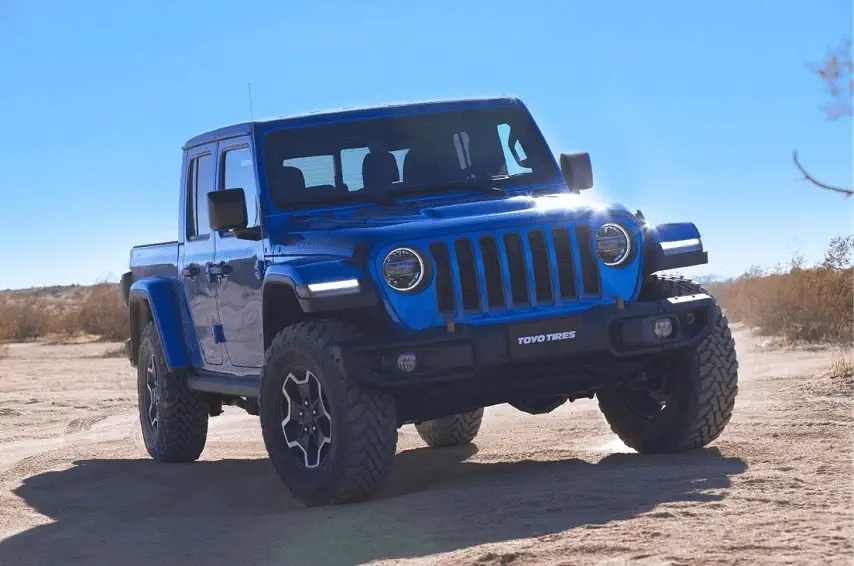 Toyo is one of the largest Japanese automobile tire manufacturers. Following their demand, they have established manufacturing facilities in different locations worldwide. They have manufacturing facilities in the following countries:
China
Indonesia
Japan
Their subsidiary Nitto has production plants in the United States, Japan, China, and Malaysia. Thus, Toyo has many different manufacturing locations. If you want to know where your Toyo tires come from, you should look at its product label.
See More: Who Makes Nitto Tires
Different Types of Toyo Tires in the Market
Toyo is one of the most versatile tire companies worldwide. They make different types of tires to meet the demands of their respectable customers.
Toyo Proxes 4 plus Radial Performance Tires
The tires deliver high-performance and smoother operation in all road conditions. It has a stronger grip on the wettest roads. Plus, it runs quieter than most performing tires of its class. You will also find its intricate tread pattern useful to keep water and mud away from the tire. It offers better stability, control, and longevity.
Finally, its affordable pricing and premium grip make the tire one of the most sought-after Toyo tires on the market.
Toyo TY Radial All-Season Tire
When you want a reliable, high-performing, and long-lasting tire for driving in all seasons, you must choose the Toyo TY Radial tire. The tire enjoys excellent reviews for the comfiest and safest driving experience.
One of the key benefits of the tire is its driving capacity in various road conditions and temperatures. So, you can depend on its performance in all seasons.
Frequently Asked Questions
Are Toyo good quality tires?
Toyo is a leading Japanese tire manufacturer. The company is famous for its consistency, aesthetically pleasing look, longevity, and great quality. They also make tires at affordable pricing.
Are Toyo Tires made by Goodyear?
No, Goodyear doesn't make Toyo tires. They have only acquired the Nippon Giant Tire (NGT), a joint-venture project of Toyo. Toyo partnered with Mitsubishi, and after's Goodyear's acquisition of the Nippon, Toyo opted out of the partnership.
Where do Toyo Tires rank?
On most tire-selling platforms, Toyo has received an excellent rating. We have gone through 1000+ reviews for the company. We found it has received 4 out of 5-star ratings in maximum cases.
Conclusion
Toyo Tire and Rubber Company is one of the fastest-growing and leading Japanese tire manufacturers. It has a strong foothold in the American aftermarket tire segment also.
Over the last 75 years, they have presented many popular and iconic tires at truly reasonable pricing for their customers. You can choose Toyo tires confidently if you have a tight budget and want reliable performance.